RUPINA-LA TREK, this is the lowest glacier located in the Nepal Himalayas affected with vegetation, 4,610m trek is a challenging, adventurous and difficult trekking route that is located in the lower Manaslu region of Gorkha district. Rupina-la is a geographically spectacular and undefeated trail in the Lower Manaslu region. It is not that high pass, but it is physically demanding and Nepal adventure pass. The trekking route covers many villages mainly inhabited by Gurungs and gives us a chance to be part of an amazing culture and tradition. This alternative route is very wild and challenging involving several days without seeing habitation and crossing a glacier with many crevasses not to mention traversing a wide and turbulent river on a tree trunk! Rupina- La, wild trekking route without resident until Nyak is very rich in verdant rhododendrons and pine forest, exceptionally changing geographical terrain and offers us with an excellent view of Himalayan landscapes, rivers and waterfalls, beautiful landscapes, valleys lush and wide range of animals and birds. Rupina La Pass Trek is geographically spectacular and culturally fascinating circumnavigating Mt. Manaslu (8163m), Peak 29 (7871m), Himal Chuli (7893m), Buddha Himal (6672m), Ganesh Himal ranges and Langtang Himal ranges. This trek is in a region of strong Tibetan influence.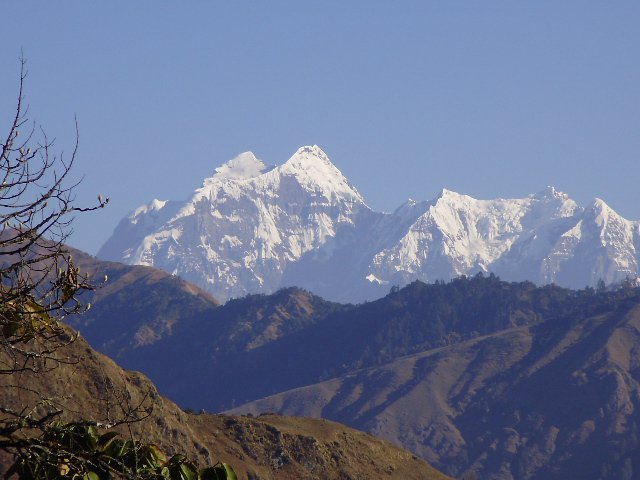 Best Season to do trekking in this trek: Spring & Autumn seasons.
The spring season, Late February to early May, is the popular season. The weather is generally stable, clear sky for treks end of March until May good weather conditions with just a few clouds in the afternoon. Warmer temperatures than in autumn and rhododendrons in bloom.
Autumn Season, best periods for trekkers amazing weather clear sky magical views. The ripened rice terraced hillsides are ablaze with fabulous colors from gold to brilliant greens of all shades. October and November are best months for autumn season for trekkers.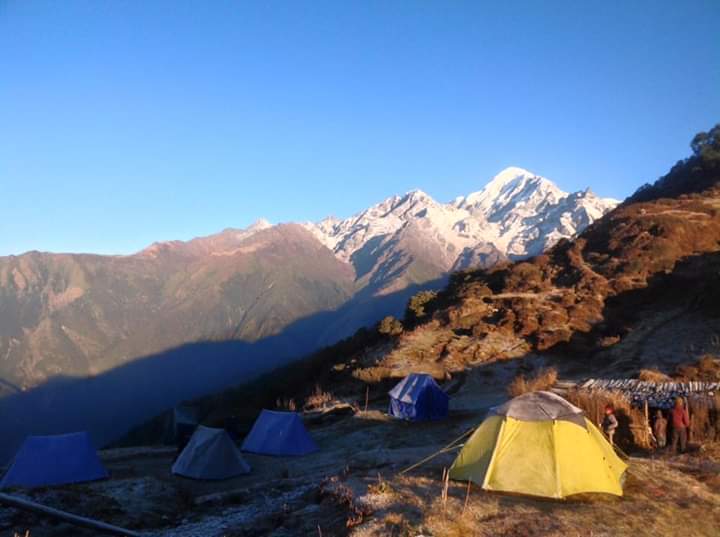 How high is the Rupina- la trek and how it will make an optional trek for trekkers?
Trekking area lies in the Northern part of Nepal inside the scenic Manaslu conservation area.  It lies at an altitude of 4610m. Obviously, this trek is the location for adventure and nature lover trekkers.  Mt. Manaslu (8163m) is regarded as the 7th highest mountain on the earth. We can explore the new lake Kalchamann situated at 3600m by adding an optional itinerary. You can continue after finishing the Rupina-la valley towards Manaslu trek or Tsum valley.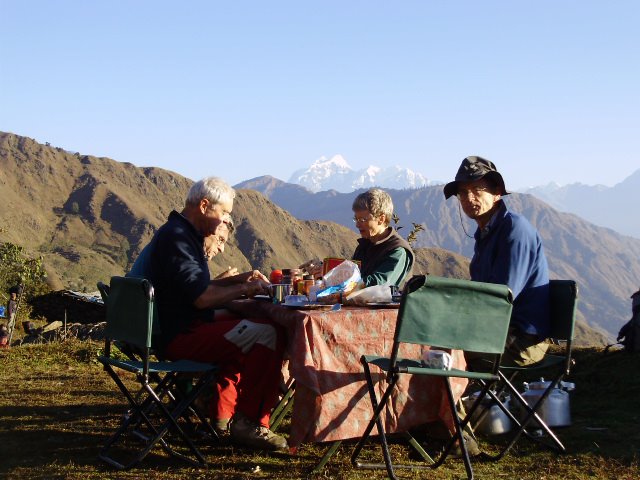 The trek will totally with organized camping trek, from Laprak village until one week of adventure we will not see the village until arriving Nyak village, we will totally with wild nature. This Rupina-la trek is really new open trek and one of the best treks of Manaslu region.